So I started doing a very non-strict Intermittent Fasting (I.F.) back in mid-March. You can read about it here.
Now exactly 30 days later, I weighted myself this morning…and surprise! I lost 4 lbs!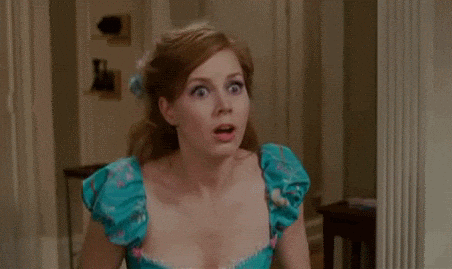 I am still fat as a giant marshmallow but, this result is with no exercise and definitely cheating & eating breakfast SEVERAL times in the last month (not to mention, I had two slices of pizza last night at 11 PM).
Because I wasn't super strict about fasting for 16 hours, I am genuinely surprised by the result. At this rate, I could lose 40 lbs in 10 months….right? (Please say yes).
Here are some tips I picked up on how to do 16:8 I.F. without dying:
Sad about missing breakfast yummies? Eat it for lunch. Apple fritter for lunch? Heck, yeah. Bacon and eggs for dinner? Yum.
Enjoy the no food-type restriction and have an awesome lunch/dinner. You can eat whatever you want. Have that fried chicken and fries. As long as you're not going crazy with calories, you don't have to feel guilty.
Don't overeat though. The point is to consume less calories overall.
Drink a lot of water and tea in the morning. I drank an insane amount of tea the first week while my body was getting used to not eating breakfast. I found non-caffeinated, herbal tea to be the most satisfying.
I am going to try to be a bit strict about actually fasting for 16 hours since I am beginning to see some results. As a pep talk, this is what I tell myself every time I walk by a mirror:
Yup. Sometimes I need that truth punch in my fat gut.